On Thursday, The Family Foundation met with two dozen concerned pastors in the Fairfax area to discuss recent Family Life Education (FLE) recommendations from the Fairfax County School Board that would introduce the idea of "sexual fluidity" – you're gender is fluid as you grow up through school and can change with how you feel – to kids as young as middle school.  The great turnout, for a meeting we organized on very short notice as this is a quickly emerging issue, is an indication of just how concerned and motivated citizens are in the county.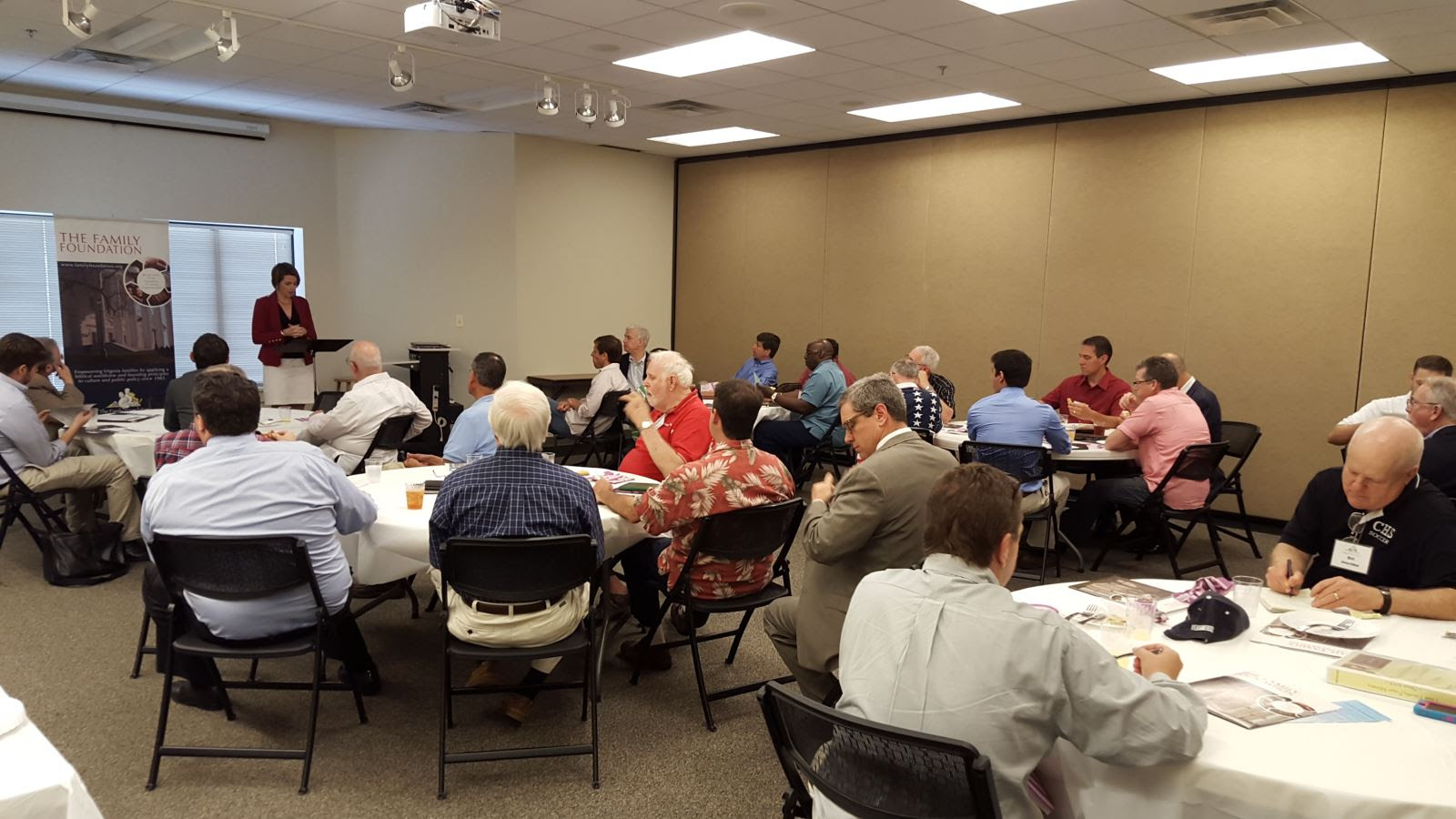 And unfortunately, there is much about which to be concerned!  Willingly caving to pressure from President Barack Obama's Justice Department, the Fairfax FLE Curriculum Advisory Committee has recommended that "gender identity" and "gender fluidity" including transgenderism be taught as early as 7th grade in FLE.  It's additionally troubling that the Committee's report only speaks of its broad objectives.  If the report is passed at the June 25th Board meeting, then and only then will the full lessons be written.  Essentially it's a "pass it and then you'll be able to see what you passed" scenario.
UPDATE: We learned today that the school board may drop the "gender fluidity" concept – at least for now – due to overwhelming public outrage!  But, because so much of what the Fairfax school board has done has been out of the public eye we are not simply taking their word for it at this point.
Currently parents can opt their children out of Family Life Education if they find the material to be objectionable.  But part of the FLE committee's report is that many FLE lessons are being removed from the FLE curriculum (which parents can currently opt their children out of) and placed in the Emotional and Social Health curriculum which, despite claims from the Fairfax superintendent, is not available for parental opt-out.  For example, lessons of different family structures, roles in a family, and family as a basic unit of society will be removed from FLE and placed in Health with no opt-out.
Maybe you don't live in Fairfax and you think this won't affect you.  Think again.  Within the past year alone, The Family Foundation has dealt with similar scenarios in Gloucester county (where just today the ACLU sued to allow a boy who "identifies" as a girl to use the girl's bathroom) and we have also recently learned that President Obama's Justice Department is now pushing "gender identity" as a protected class in employment, sexual harassment cases, and amongst students and if school boards refuse to comply, the Administration is threatening to pull their Title IX funding.
In addition, Attorney General Mark Herring ignored state law that gives no authority to local school boards to add sexual orientation or gender identity to its policies by arguing that such policies are meant to address "bullying" and safety – despite the fact that Virginia has a strong anti-bullying law!
So, what can you do?  If you live in Fairfax, click here for specific action items.  If you live elsewhere, be vigilant in monitoring the actions of your county school board.  Attend their meetings.  Get to know the candidates that are running for school board and vote wisely, according to your values.  Contact your school board members and encourage them to stand strong.  President Obama is hoping he can bully local school boards.  Your voice can ensure that they don't.
I also recommend this article to bring you up to speed on this disturbing attempt at ignoring basic human biology and impose it on our children.