What If We Treated Our Bibles Like Our Cell Phones?
Jun 20, 2013
Here's something I stumbled upon on Twitter from Griggs Ministry . . .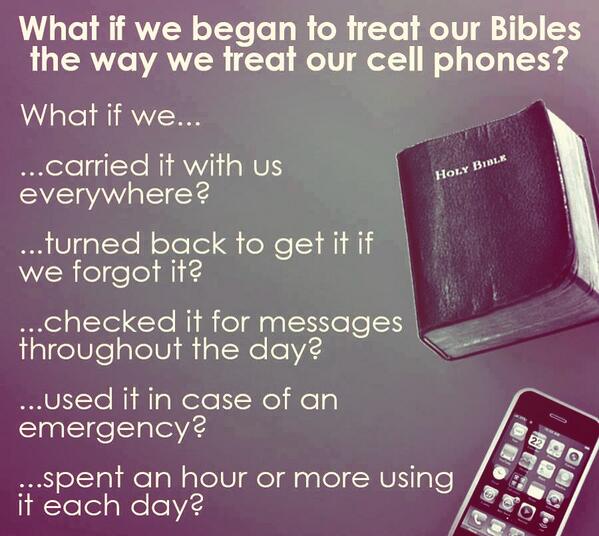 and don't give me the, "I have a Bible app on my phone," reply either because you know what I mean. (I may even ask how often you use it.) Maybe it isn't practical to carry a Bible around and flip through it as conveniently as a phone, but it is something to think about. Unfortunately, the insta-moment society digital technology has fostered has precluded most minds from even contemplating the thought much less adhering to it. . . .
But don't confuse the practical with the theoretical because the theory alone encourages the ultimate point the question makes. It's worth the thought, right?